Christiane
Name: Christiane Adele Morgenstern (nee Ingels)
Theater: World War I & The Fall of France
Nationality: Belgian
Position: Nurse
Background, Part 1: World War I, A Red Cross Nurse
Christiane Adele Ingels was born on March 8, 1899 in the city of Ghent, in the Flanders region of Belgium. She was the youngest child, and only daughter, of Charles and Alise Ingels. Her father was a music teacher, her mother was a nurse. Alise did not practice much after she married, busy with her children as she was, but she was often called on to help a neighbor through an illness or ease a woman through childbirth. Christiane's brothers, Daniel, Eugene and Albert, did not know quite what to make of their sister at first but they soon took to her. As she grew she constantly tagged after them on their adventures swimming and climbing, becoming quite the tomboy.
Almost before she could speak, Christiane was immersed in music. Her earliest memories are of sitting on her father's knee, banging nonsense notes on the piano, but it quickly became clear she had actual talent for it. Her real skill lay in singing. Her father schooled her clear soprano into a crystalline sound. With her father's encouragement, her head became filled with dreams of one day standing on an opera stage, singing the heroine's part of a hall filled with people. When she was older she planned on going to the conservatory in Brussels. The world, however, interrupted that plan.
Christiane was fifteen when the Germans came to Belgium, and the next years of her life would be completely consumed by the war. She and her younger brother, Albert, fled to the Netherlands with their mother. Her father remained in Belgium with Daniel and Eugene and they prepared to fight for their homeland. In the Netherlands her mother volunteered to train young Red Cross nurses for service in the war effort. As Christiane watched them work, she knew her calling had to change. She begged her mother to take her on and train her as well. Alise, secretly admiring her daughter's wish, obliged.
Something else happened while Christiane was in the Netherlands. When she was eighteen she met Julian Courtlandt, a young lieutenant freshly joined to the Belgian army. The two became were soon head over heels in love, caught up in the emotion of the time. But they weren't together long. Julien was off to Ypres to join the fight and Christiane was being sent to help the nurses in France. Before they parted, Julien asked her to marry him and she, of course, promised she would. One day.
Christiane went with the Red Cross ever since, where she worked patching up the wounded and doing her part to see that as many men make it through this alive as possible. Each day she was more horrified by what she saw, but it only made her more dedicated to stay. Her first assignment was in Arras, to stem the shortage of nurses on the front there. She spent most of her time there, though she was briefly transferred to Belleau Wood to path the Americans when the carnage there reached its height. She worked tirelessly through the war, writing her fiance as often as she could, longing to see him again. One day.
That day would never come. On Armistice Day, when Christiane met up with a group of Belgian officers, she learned that Julien had been killed in action.
Background, Part 2: France and the Coming of World War II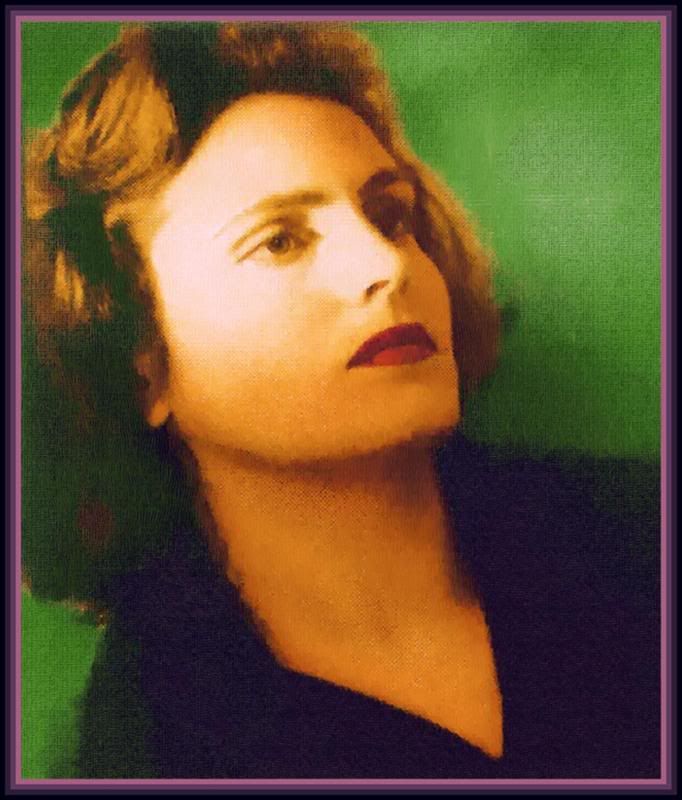 Christiane did not return to Belgium after the war. She had lost too much to go back and needed to make a new life for herself, beyond all those memories. She stayed in Arras, working with the other medics in the town to rebuild and treat those who still suffered the scars of war. It was during that time that she married Markus Morgenstern, a native-German member of the French Foreign Legion. He was nothing like the sort of man she'd pictured herself with, but he was brave and kind and a truly good man. The two of them sought comfort in each other, which eventually turned to love.
The two of them settled down and raised a family, which includes two daughters, Vivienne and Etoile. Chrisa took a break from nursing when her children were growing up but, now that they're older, has returned to practicing at the town hospital. She's also a trusted midwife and has brought many of the town's younger residents into this world. Markus opened Cafe Mason, where he putters around happily, in his grumpy way. She leaves management of the cafe largely to Morgenstern, though she will make a plate of chicken or some soup for a customer if things get too disastrous in the kitchen. She is a gentle nurse and a kind friend, and takes what life brings her with as much grace and good humor as possible.
Letters
To Ypres with Love - Christiane writes her fiance, Julien, during the dark days of WWI (June 1918)
To Ghent with Love - Christiane writes to her brother in Belgium on the eve of the Nazi blitz. (May 1940)
Logs
World War I
News from Belleau and a Haircut - A wounded Morgenstern passes time with the nurses.
The Boys we Love, So Far Away - Kathleen and Christiane talk of their post-war marriage plans.
Armistice Day - The war is won, with heavy losses for all.
Fall of France
New Wars, Old Faces - Christiane tends some familiar wounded faces among the BEF.
At Your Swordfish, Mademoiselle - Rupert attempts to converse with the locals.
Bombs Over Arras, Civilian Perspective - The Germans rain down leaflets predicting France's doom.
We've Rather Failed - Rupert and Christiane mourn the inevitable fall of Arras.
Keep Our Heads Down - Morgenstern and Christiane discuss the future and brace for occupation.
page revision: 21, last edited: 12 Feb 2008 07:24